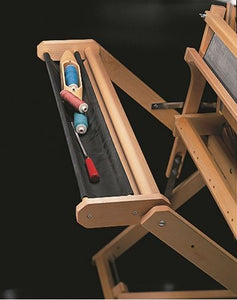 Wolf Traps for Schacht Wolf Looms Pup, Baby and Mighty
For your Schacht Wolf Loom, the Wolf Trap is a handy accessory to hold your accessories while weaving.  It can also be useful in multi-color shuttle weaving to hold the additional shuttle.
If you have an older Baby or Mighty wolf loom with a round beam, please let us know.  The newer beams on the Pup, Baby and Mighty are all square.