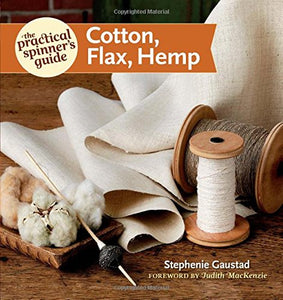 The Practical Spinners Guide - Cotton, Flax & Hemp
A one-stop guide to preparing and spinning cotton, flax, and hemp!
Over the last few years, focusing on specific types of fiber or spinning techniques has become more and more popular. In The Practical Spinner's Guide: Cotton, Flax, Hemp, author Stephenie Gaustad offers a detailed overview of each plant, the fiber it produces, and how to properly prepare, spin, and finish yarns made from each fiber.