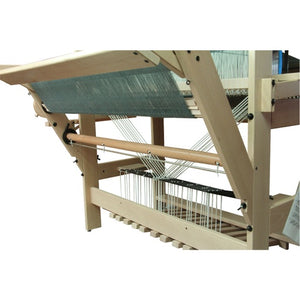 Louet David - Second Warp Beam
A second warp beam can be added to Louet looms.  The second beam does not have a frictional brake and requires releasing tension from the back of the loom.
This item comes with an extra set of lease sticks and warping sticks.
Be sure to select the correct model and size (weaving width) for your loom as the David II and David III beams are different.