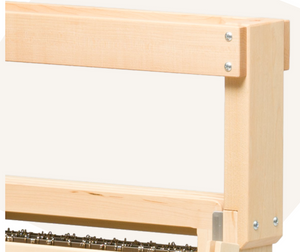 Schacht Wolf Pup High Castle Tray
The High Castle trays are convenient to store scissors, reed hooks, extra bobbins, etc.   They are also perfect for mounting the TempoTreadle display unit.
This listing is for the High Castle Tray for the Schacht Wolf Pup Looms.  
To add this to your loom, it does take a drill and screwdriver.  The instructions are easy to follow.  The picture shows the loom with the installed high castle tray.
We normally have this drop shipped to you directly from Schacht.