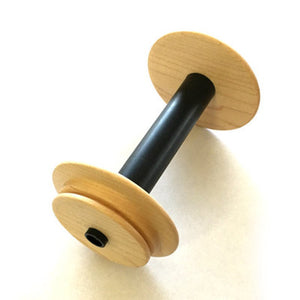 Schacht Spinning Bobbins - Regular and High Speed - Maple
The regular Spinning Wheel Bobbin is made of hard maple with a hand-rubbed Danish oil finish. The four-ounce capacity lets you spin for hours.
The regular bobbin is compatible with the Matchless, Sidekick, Ladybug and Flatiron spinning wheels.  The high speed bobbin is for high and superhigh whorls on these wheels.