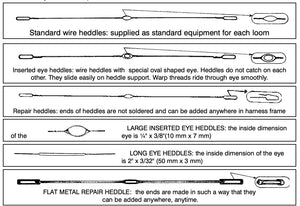 Leclerc Stainless Steel Inserted Eye Heddles
Standard Wire Heddles are the ones supplied with new Leclerc looms by default.
Inserted eye heddles are stainless heddles and an upgrade over the standard wire heddles in that they have an oval eye that allows for easier threading with smooth heddles that do not catch together.
If we do not have your size in stock, please allow 10 days for delivery.