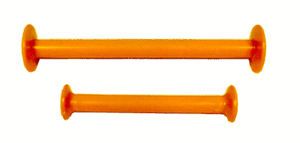 Leclerc Bobbins for Boat Shuttles
Leclerc bobbins come in two sizes, 4" and 6".

Most shuttles are about 11" long and use the 4" bobbins.
Leclerc's large 15 1/4" boat shuttle uses the 6" bobbins.
These bobbins can be used in Leclerc and Schacht boat shuttles as well as many other makes of boat shuttles.