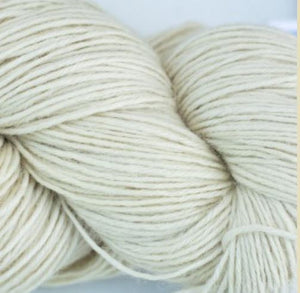 Klickitat - 100% BFL DK Yarn
Klickitat is a 4-ply wool yarn spun from 100% Blue Face Leicester (BFL) wool.  BFL is a good all-purpose wool that is moderately soft and wears well.  It is cross bred with Merino, and has good elasticity and loft.
This product is sold in hefty 8.8 ounce (250 gram) skeins with about 550 yards per skein.  It's great for knitting, crocheting and weaving.  It is considered a DK weight yarn and has 1000 yards per pound. 
Knitting Gauge: 5.5-6 stitches per inch,  US 3-6 needle.