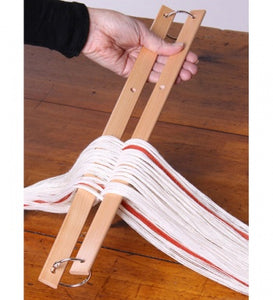 Ashford Cross Warp Sticks - Table Loom
Additional flat wooden cross/warp sticks with holes for warping in four sizes 30, 40, 60 and 80cm (12, 16, 24 and 32 ins).   
This listing is for a single lease stick; purchase two if you need a pair.
Note: The 16" cross sticks are 18" long. They work for 16" weaving width.