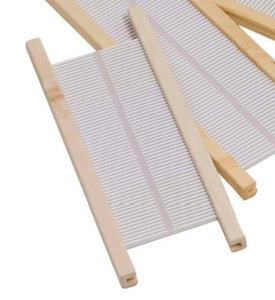 Schacht Rigid Heddle 10" Reed
Reeds come in different "dents per inch" which allow you to weave finer or coarser fabrics.  The Cricket loom come with an 8-dent per inch reed.   Weavers often add other sizes to open up more options for yarn selections and the look and feel of the fabrics woven.
This listing is for reeds suitable for the 10" Cricket loom.