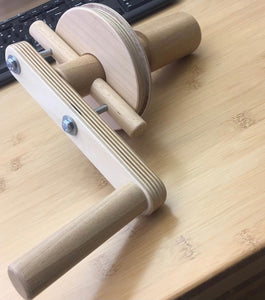 Louet Spring Handle/Brake Drum Upgrade Kit
The new Spring II looms have a crank for the warp beam.   You can add the same crank handle and brake drum upgrade kit for your Spring loom.
 If you want to pay a deposit to order, we'll invoice you at the end of December for the balance.   This kit will be drop shipped to you from Louet early 2021.