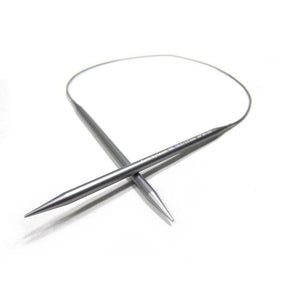 Sonix Firm Cable Circular Knitting Needles
Crafted to exacting standards and manufactured by Louet North America in Canada. From the raw materials to the packaging, each needle is guaranteed to be of superior quality and construction.  Sonix needles are made of a lightweight Aluminum alloy and anodized for strength and coloring.
Only in-stock needles may be added to the shopping cart and normally ship next day.  If you need a size that is not in stock or not listed on our website, please contact us and we'll give you an estimated delivery date.  
Sonix are backed by a lifetime warranty against manufacturing defects and breakage from normal use.