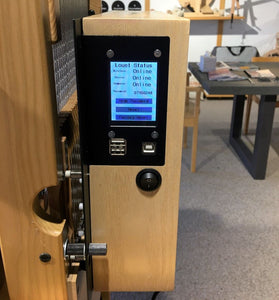 Louet Computer Dobby v2.0 for the Megado
The electronic dobby drives your Megado loom by reading a WIF file and selecting the correct bars to lift the shafts.   This v2.0 model does not require attaching a computer to the dobby.   It is an option, supported by our TempoWeave software, to drive with a PC if desired. 
If you'd like to learn more about the Megado, dobby and software, please contact us to discuss.